This article describes how to estimate storage usage for entire G Suite account or a subset of resources in domain.
Storage usage determines the size of your infrastructure and helps Afi plan your on-boarding and offer you a custom quote.
1. Log in G Suite administrator panel and head to Reports section

2. In Reports section select Apps usage activity tab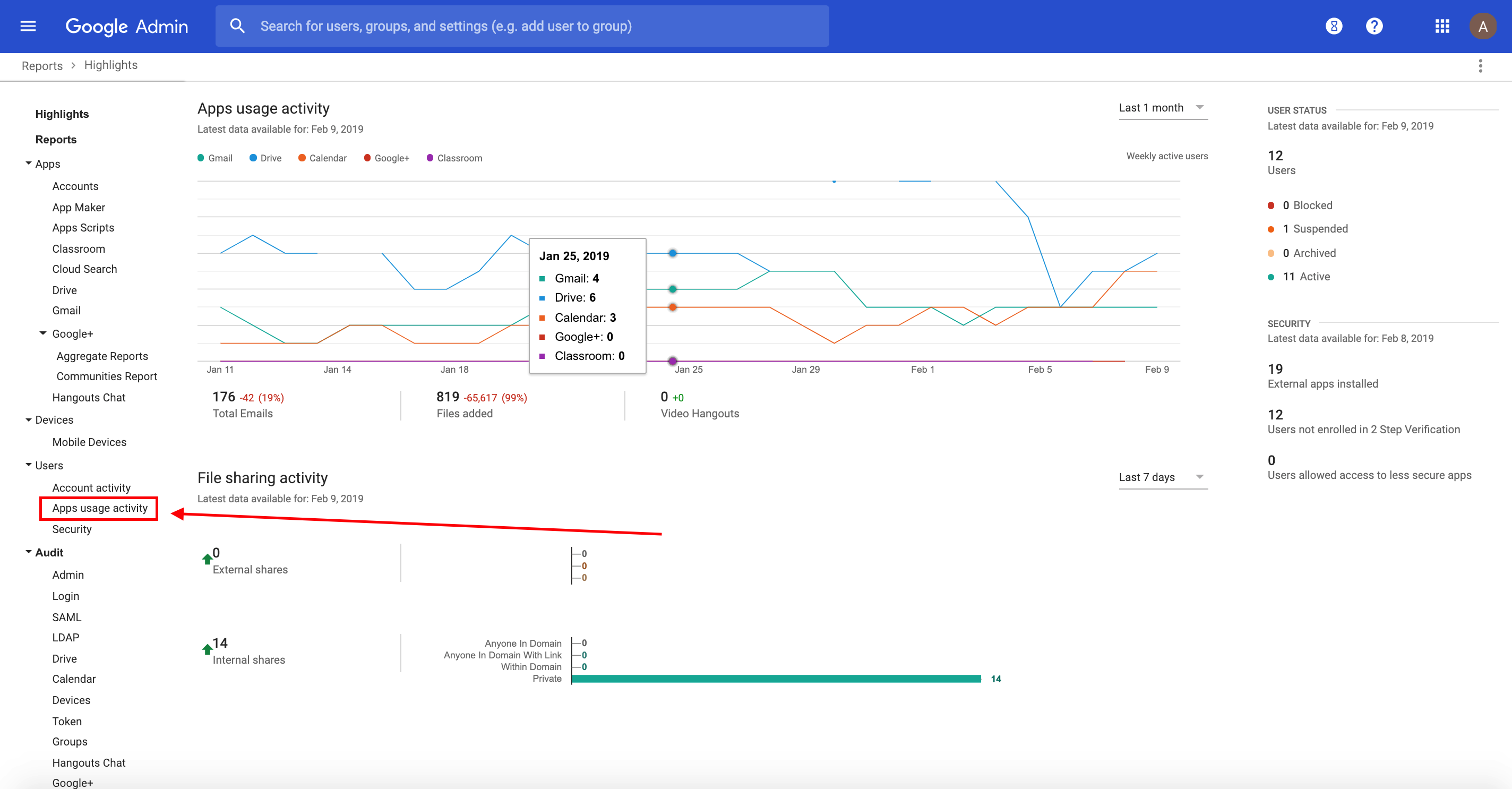 3. In Apps usage activity tab select Total Storage Used (MB) from the drop-down menu in the top-left of the screen. The domain storage usage will be shown on the chart (in the red frame on the picture below).
The chart will help you to view current storage usage and its growth over the time. In the sample report below, the total G Suite domain storage is approx. 40 GB (40K x MB) as of April 24.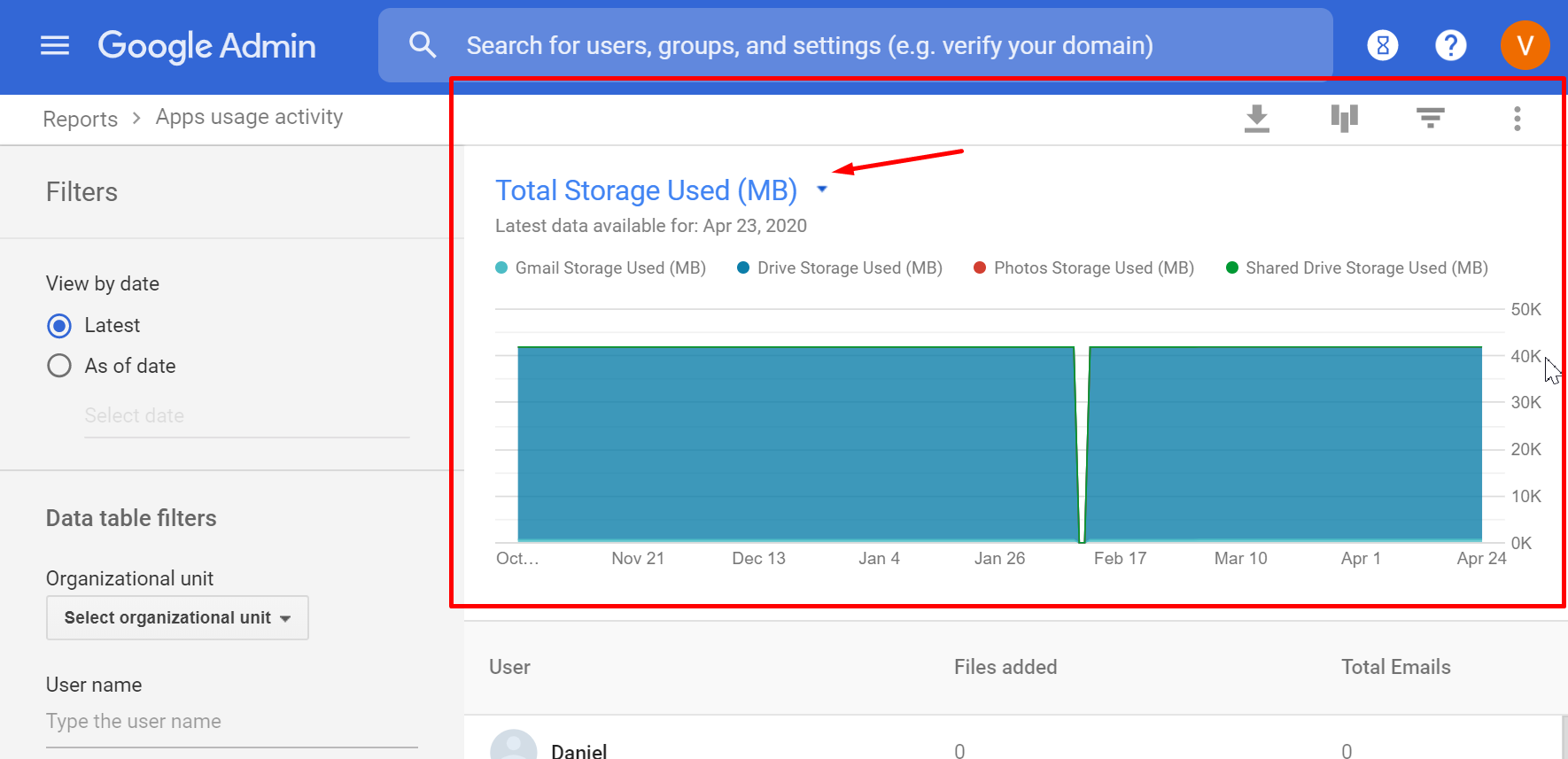 If you need to look up the storage for a subset of resources within your G Suite account, you need to apply organizational unit filter (located in the left section of the report) or take usage figures for needed users in the user table below the chart.