This article describes how to estimate storage usage for entire G Suite account or a subset of resources in domain.
Storage usage determines the size of your infrastructure and helps Afi plan your on-boarding and offer you a custom quote.
1. Log in G Suite administrator panel and head to Reports section

2. In Reports section select Reports -> Apps Reports -> Accounts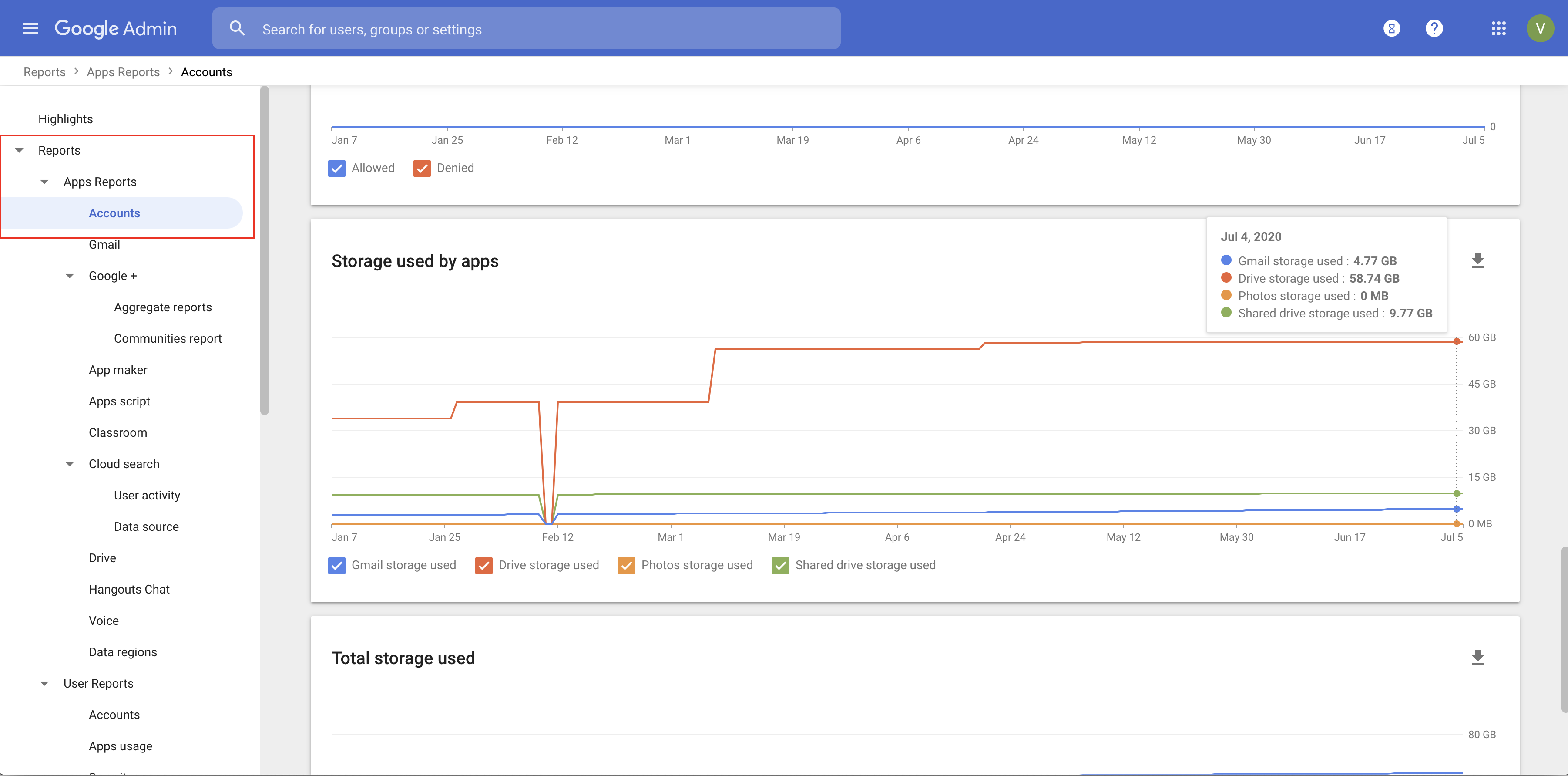 3. Scroll down until you see the "Storage used by apps" section, click on the latest date in the chart to see a pop-up window with storage numbers. Make a screenshot and send it to Afi salesperson.