Afi marks Shared (Team) drive as "Orphaned" when it doesn't have any members with Content Manager or Manager role. For example, such a situation can occur if the Shared drive owner had been deleted before he or she has delegated Content Manager rights to other domain users. Application needs Shared drive member with Content Manager or Manager role to impersonate under this user and download Shared drive content.
To continue backing up such a Shared drive, the domain administrator needs to grant the Content Manager or Manager role to one of the current Shared drive members or create a dummy user in Google Workspace and then add it to this Shared drive as a Content Manager (this might be more suitable for security reasons).
How to add a user with a Content Manager role in the Shared drive
Log in G Suite administrator panel (https://admin.google.com), then go to the Drive and Docs settings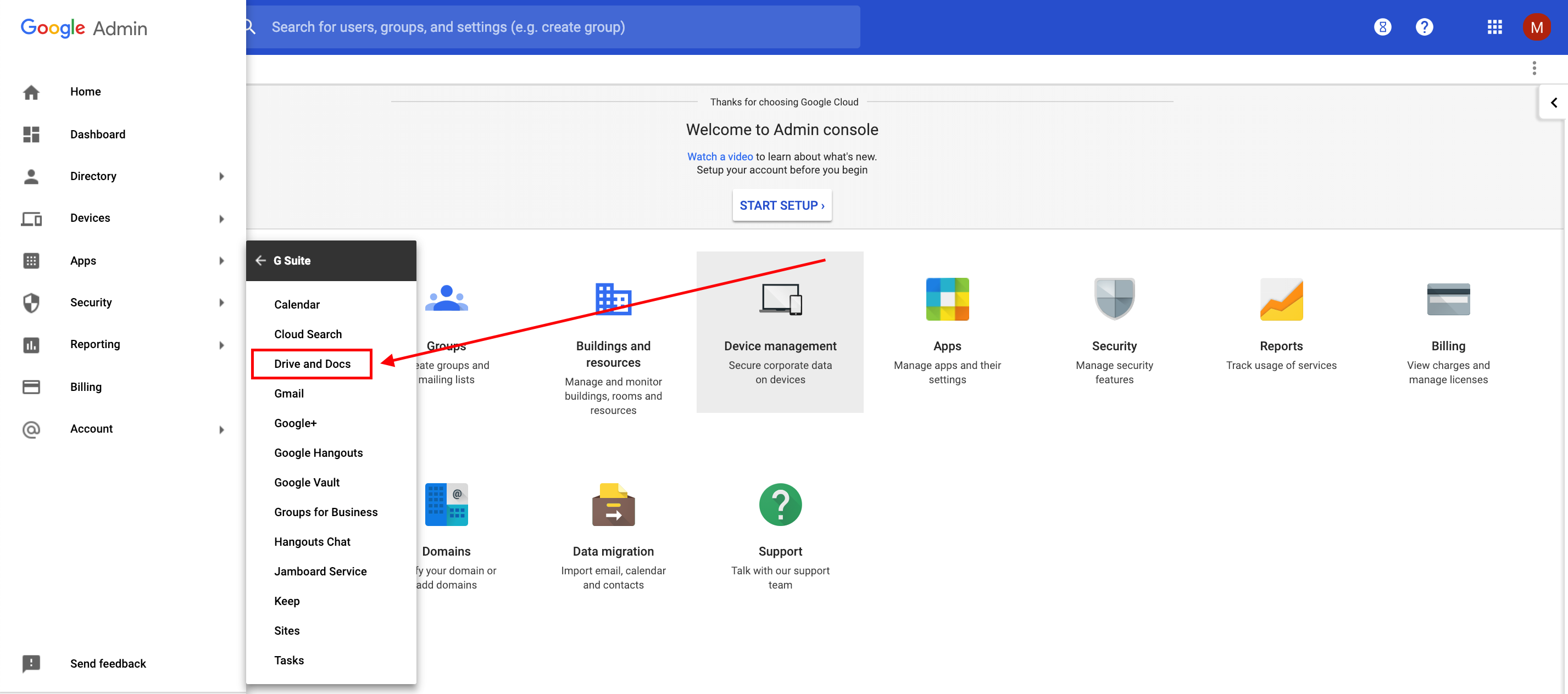 Dive in Manage Shared Drives section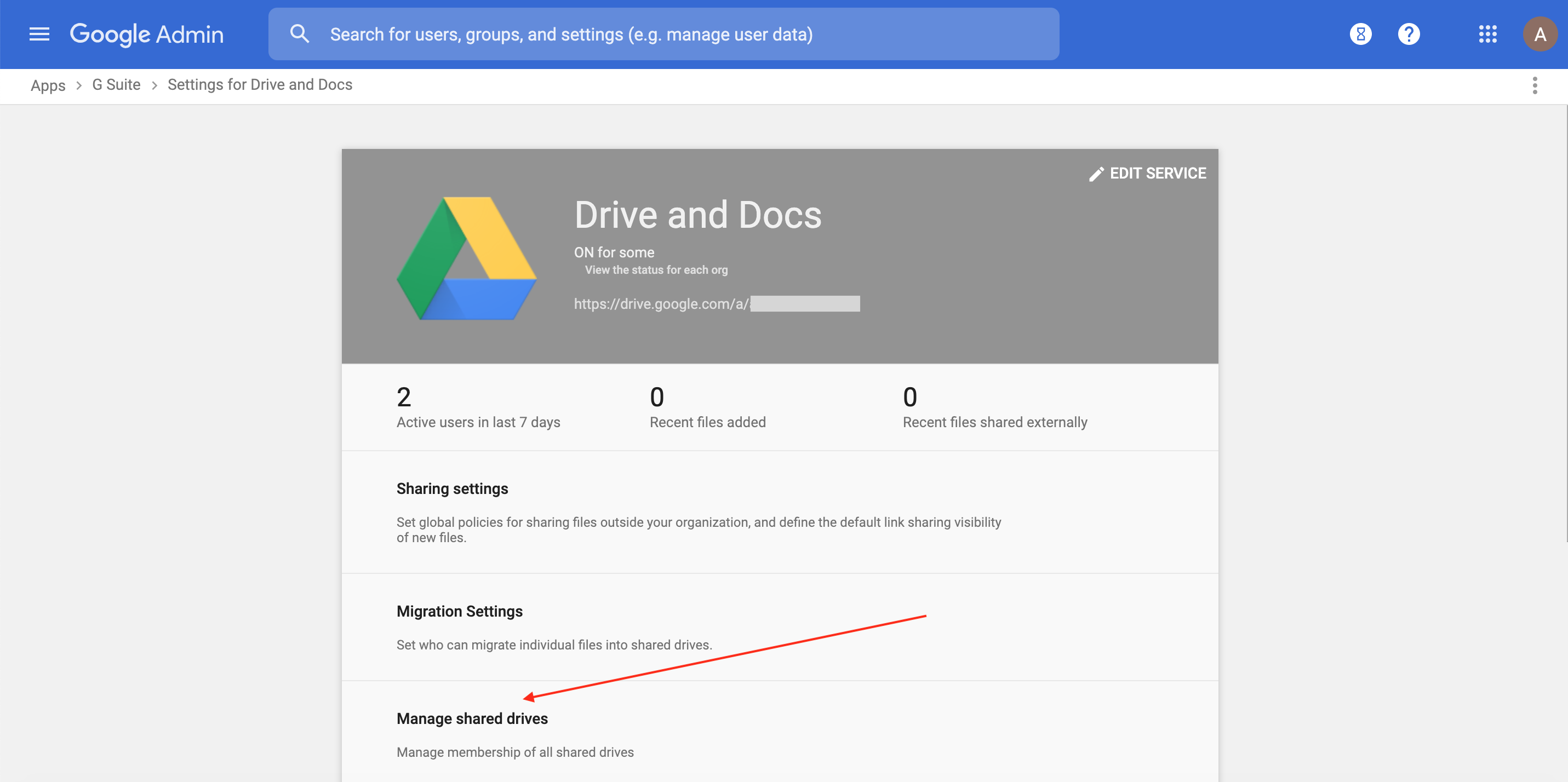 Click on Shared drive, which requires role change

Add the appropriate member in the pop-up window and press Send button. Shared drive access settings will be updated immediately, and added user will receive an email notification about access change.