After Afi application on-boarding you may notice that some user accounts on Protection screen are grayed out and marked with "Suspended User" label, which indicates that this user is suspended in G Suite. To backup up such users you need to reactivate them in your G Suite administrator panel. After backup is done, you can safely suspend the users again or even delete them - Afi will preserve their backups and you will be able to access/restore them any moment.
The steps to reactivate and backup a G Suite user are as follows:
1. Log in G Suite administrator panel and reactivate the user. For security purposes it might be needed to revoke user's password before it is done.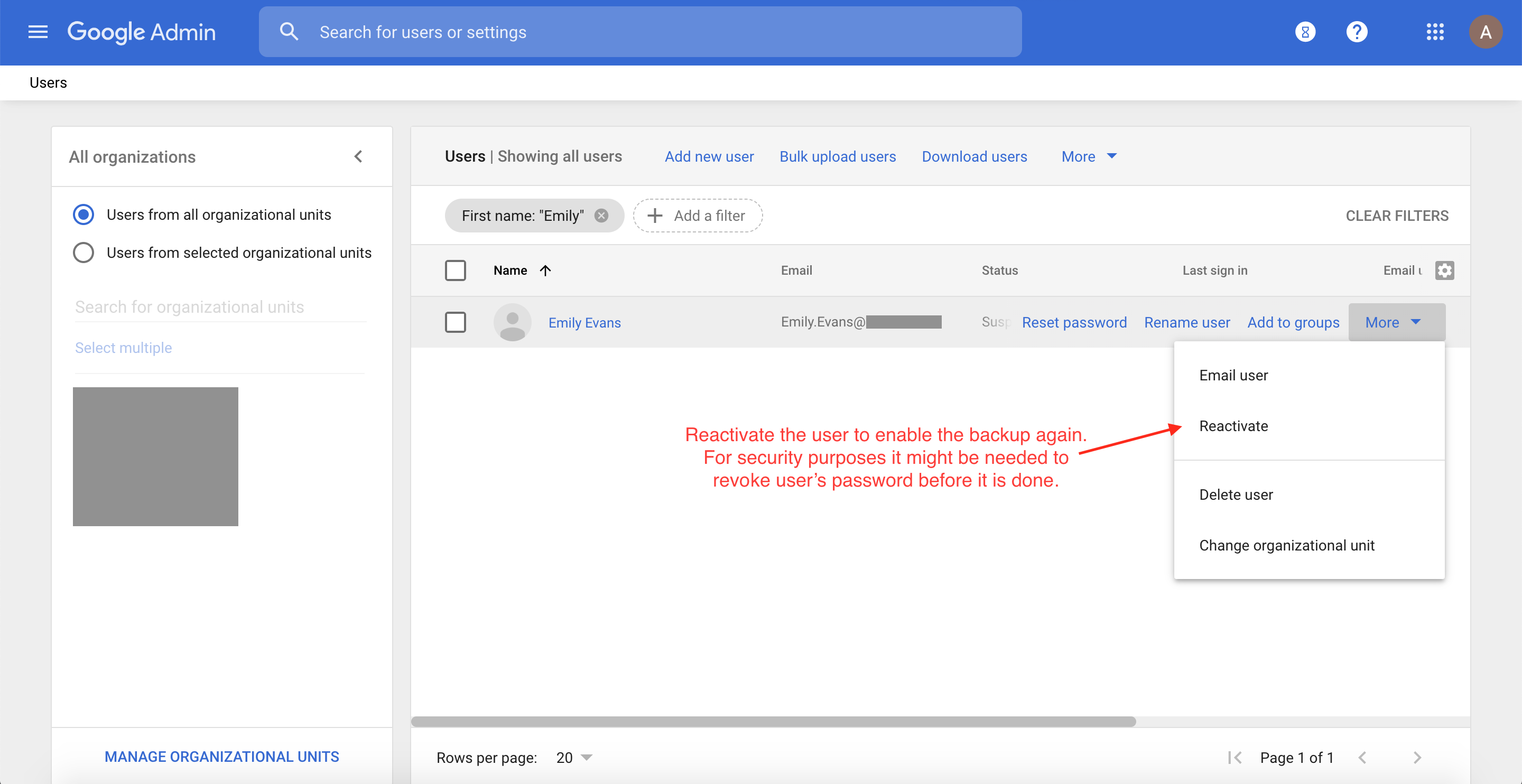 2. Trigger G Suite resource rediscovery in Afi control panel.

3. Set protection SLA for the re-enabled user(s) and run backup