To recover a specific file version from a backup you need to do the following:

1. Select a backup date and time when this file was changed using the calendar selector in user's or shared drive's backup view.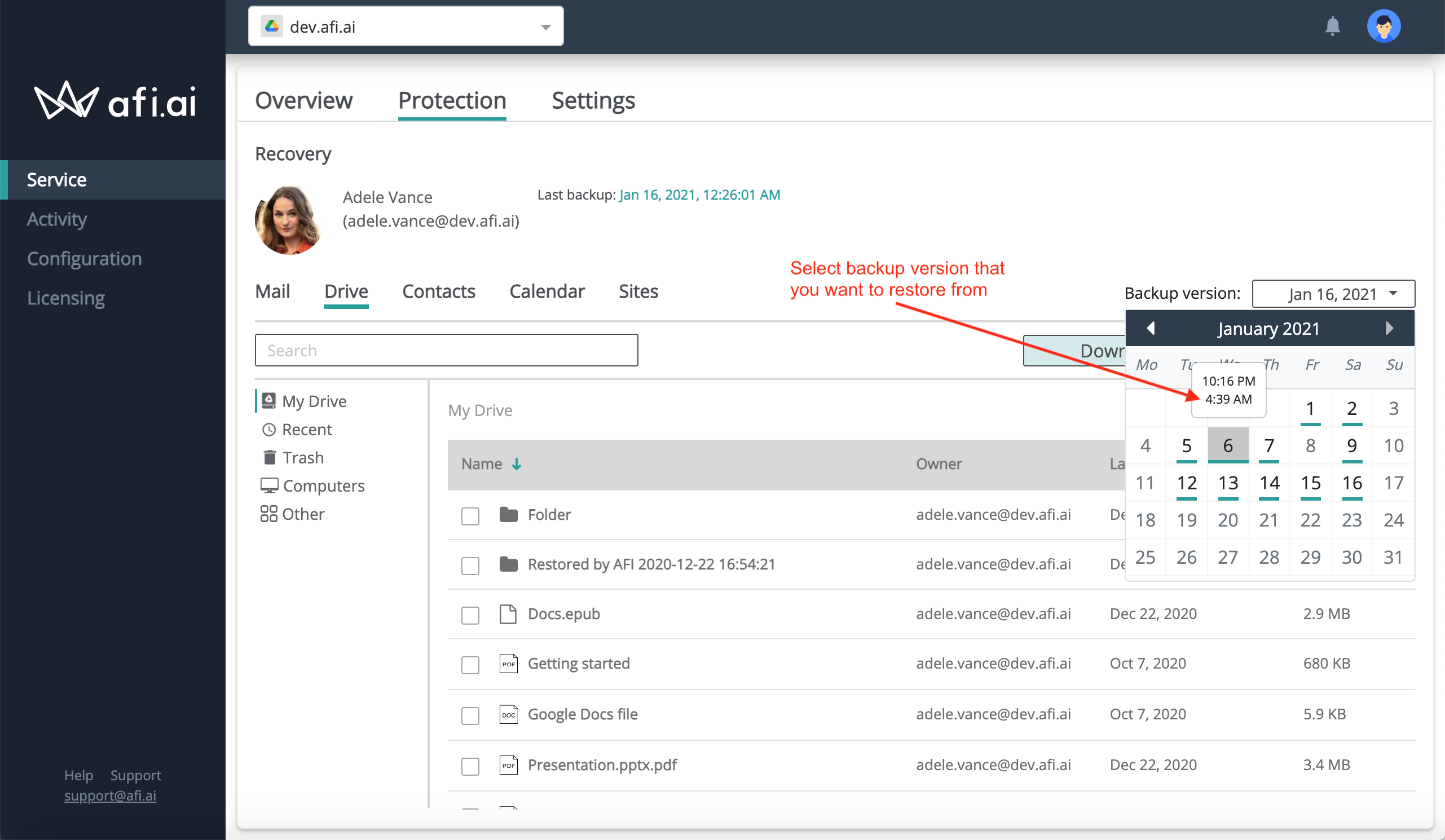 2. After selecting a backup date the recovery point will open and you can select specific files for download or restore. You can also restore or export the entire account.
​​