Partner-managed Afi customers can enable partner access and allow partner administrators to access and manage their backups. Access is granted automatically when partner administrator adds customer account directly from the partner control panel by using Google Workspace or Microsoft 365 domain admin credentials. In other cases, when a partner adds a customer by ID or when a customer creates account via a partner onboarding link, the access is disabled by default and should be explicitly granted by a customer account administrator at Configuration → Partner Access tab.
Partner Access tab is displayed only for partner-managed accounts, so if a customer doesn't see this tab, they need to refresh the page and the tab will appear once the application gets new account settings.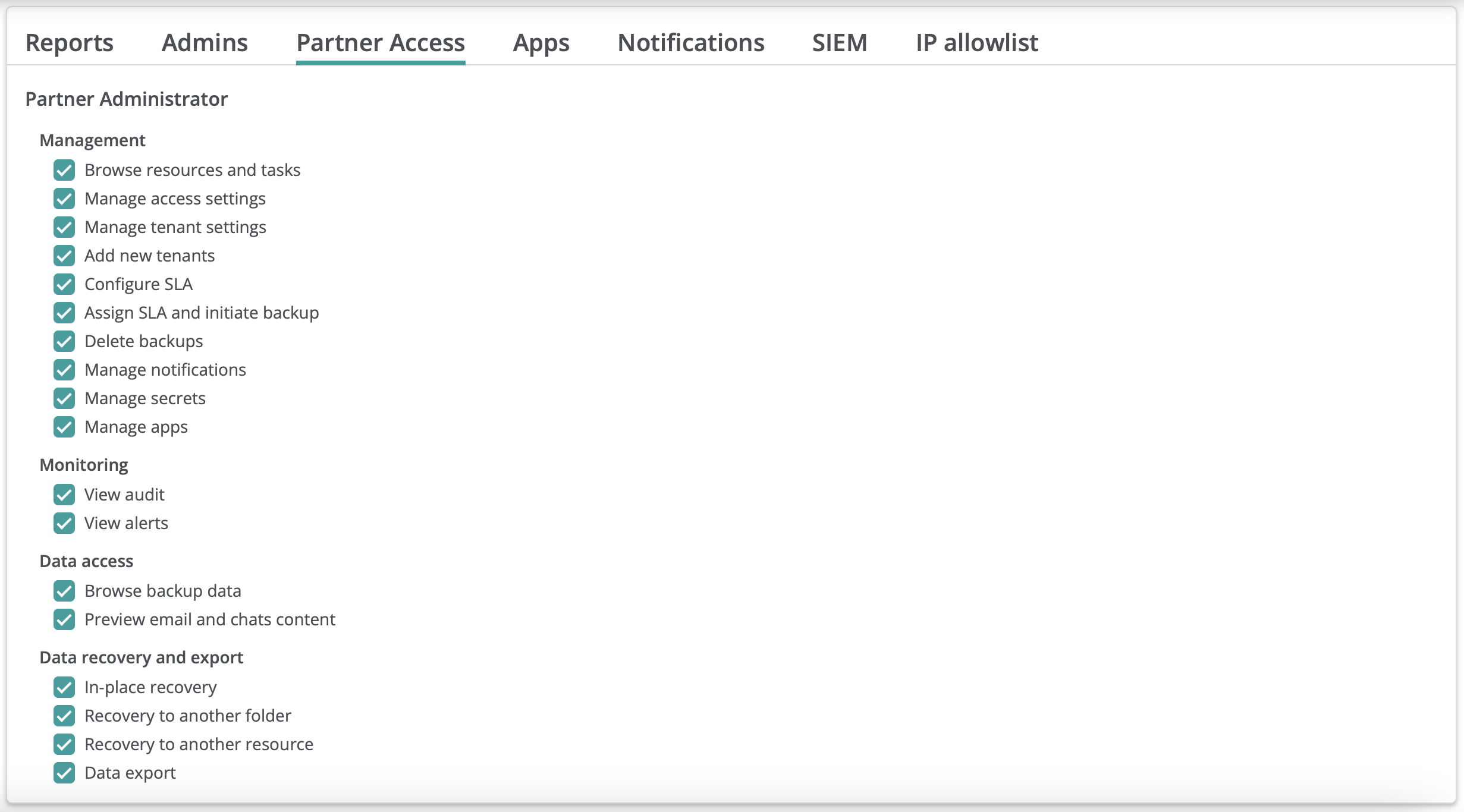 After the access is granted, partner account administrators will be able to configure and manage customer's backup account.