This article describes how to check the storage usage for Office 365 domain.
Storage usage determines the size of your infrastructure and helps Afi plan your on-boarding and offer you a custom (discounted) quote.
1. Log in Office 365 administrator panel and head to Reports -> Usage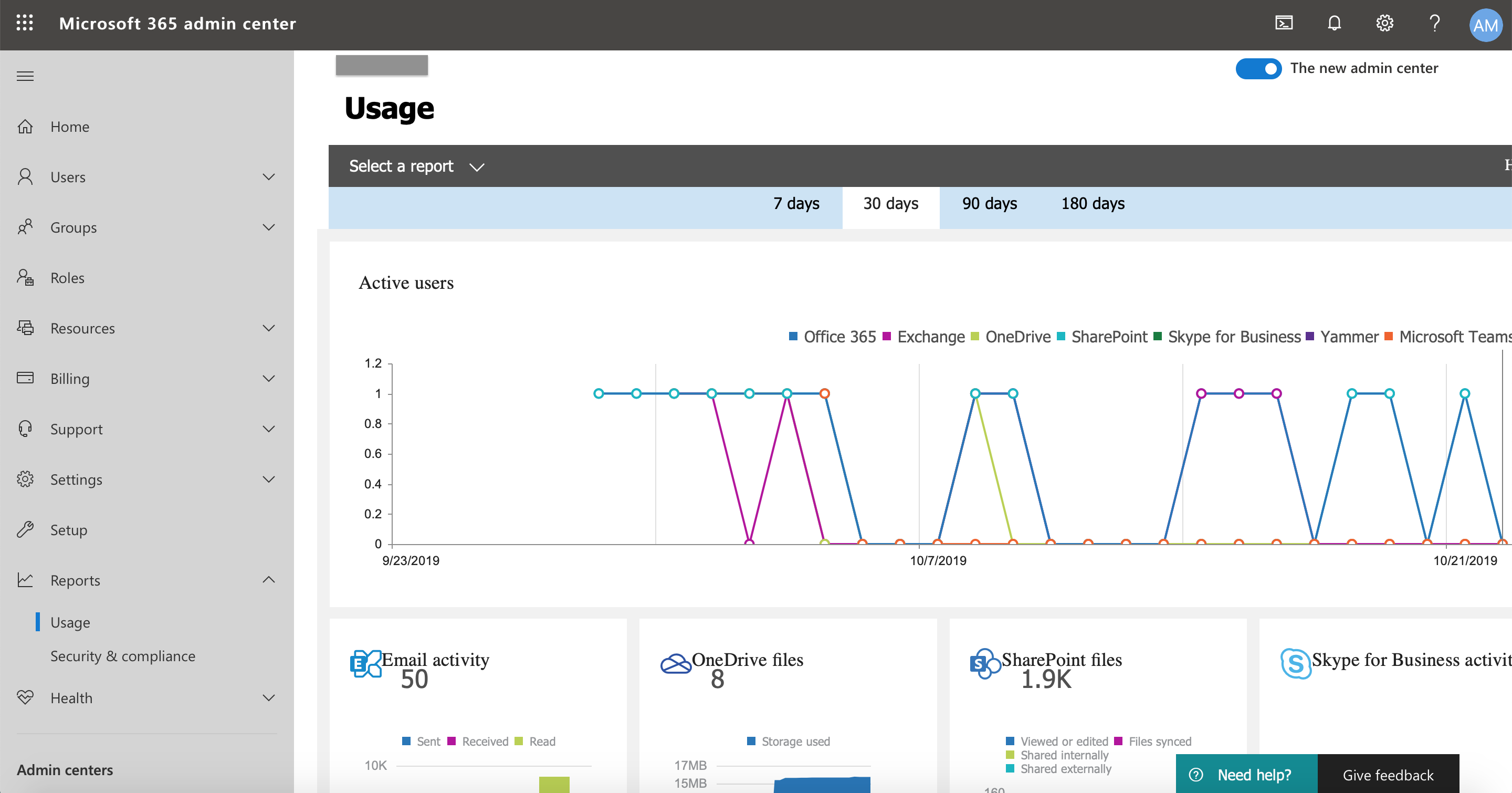 2. To estimate the total storage used by user accounts and shared mailboxes you need to sum up Exchange and OneDrive space usage. In 'Select a report' dropdown you can find Exchange -> Mailbox usage and OneDrive -> Usage reports and then view Storage tab in each report.
Exchange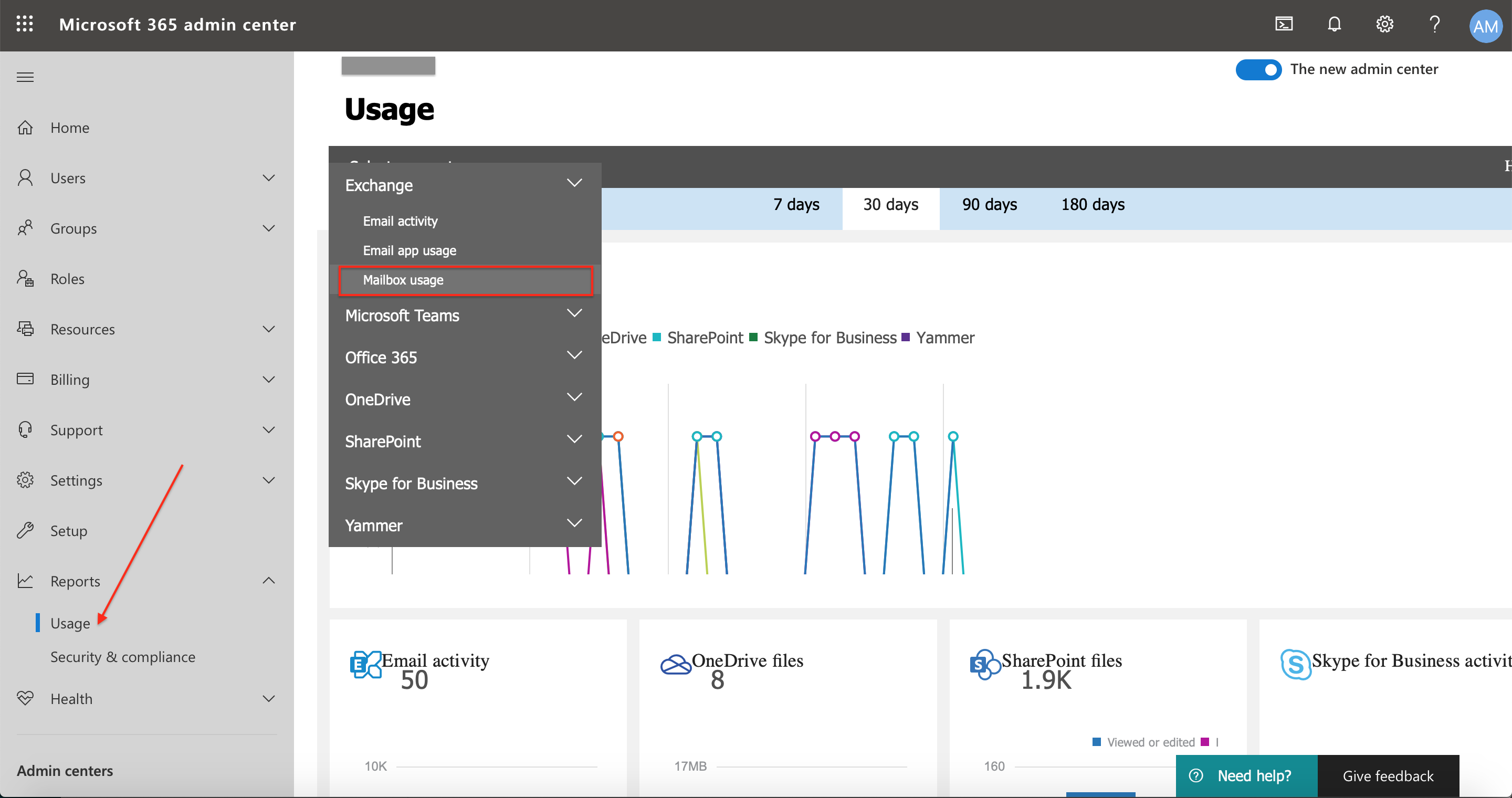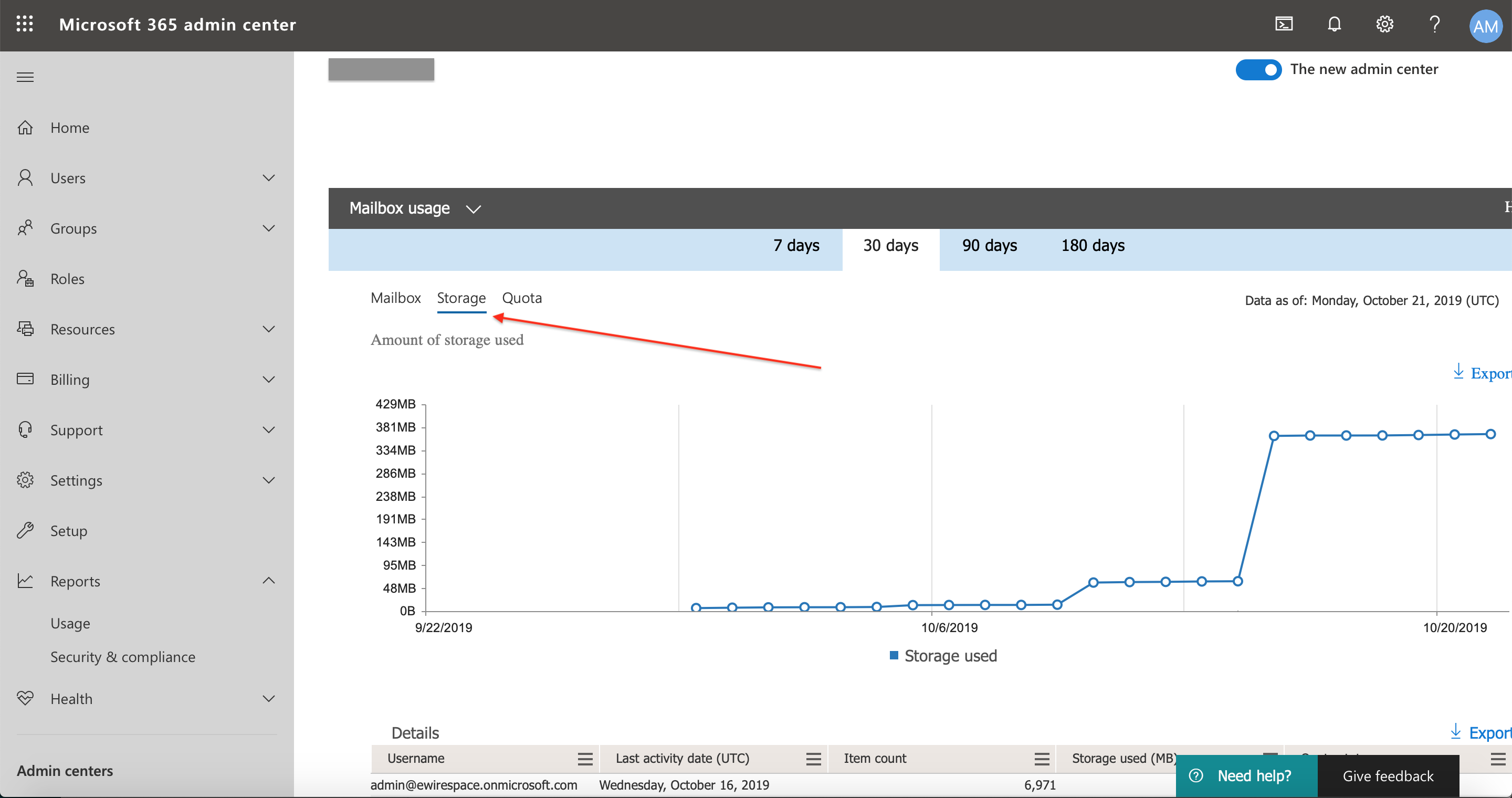 OneDrive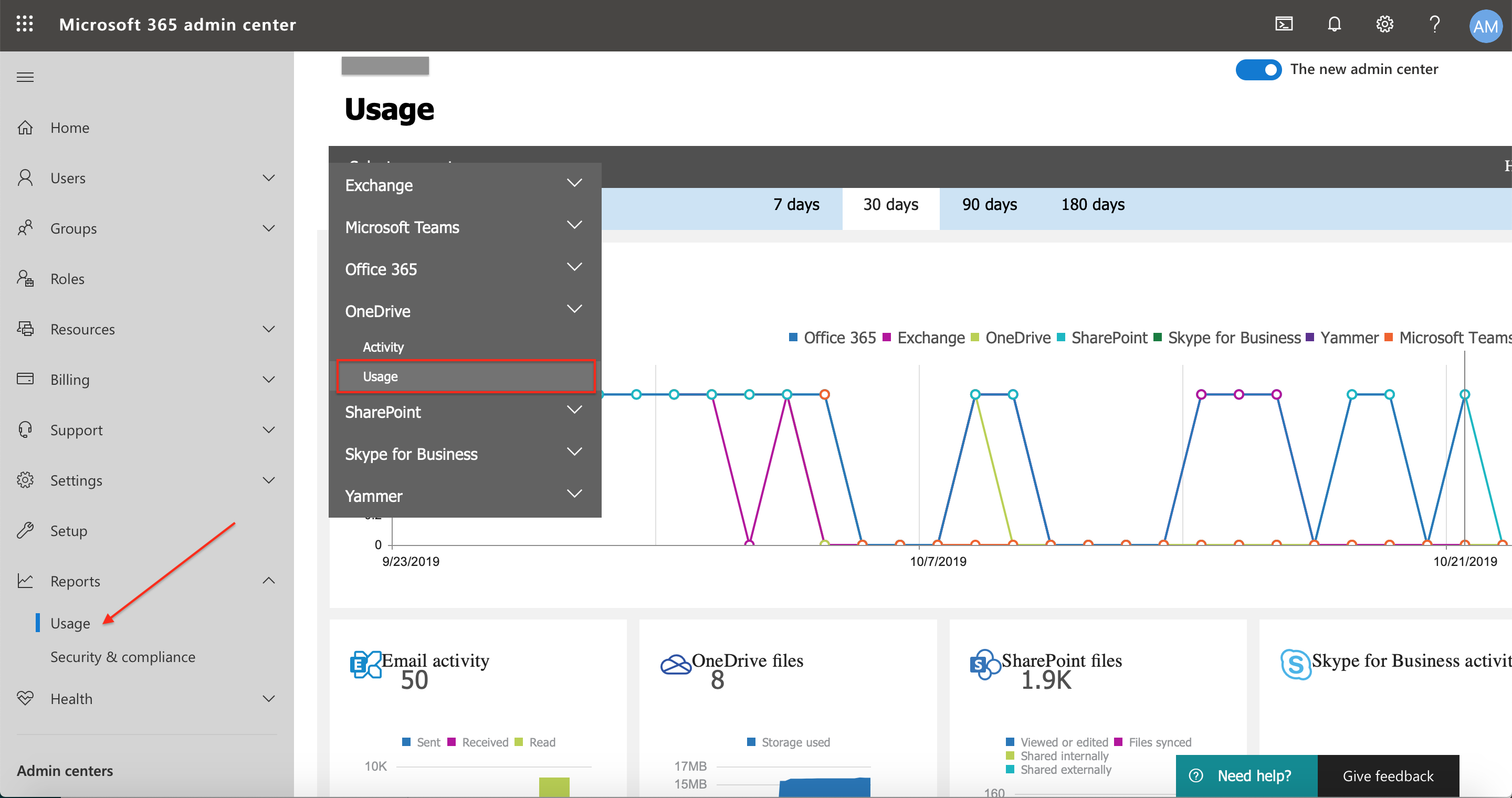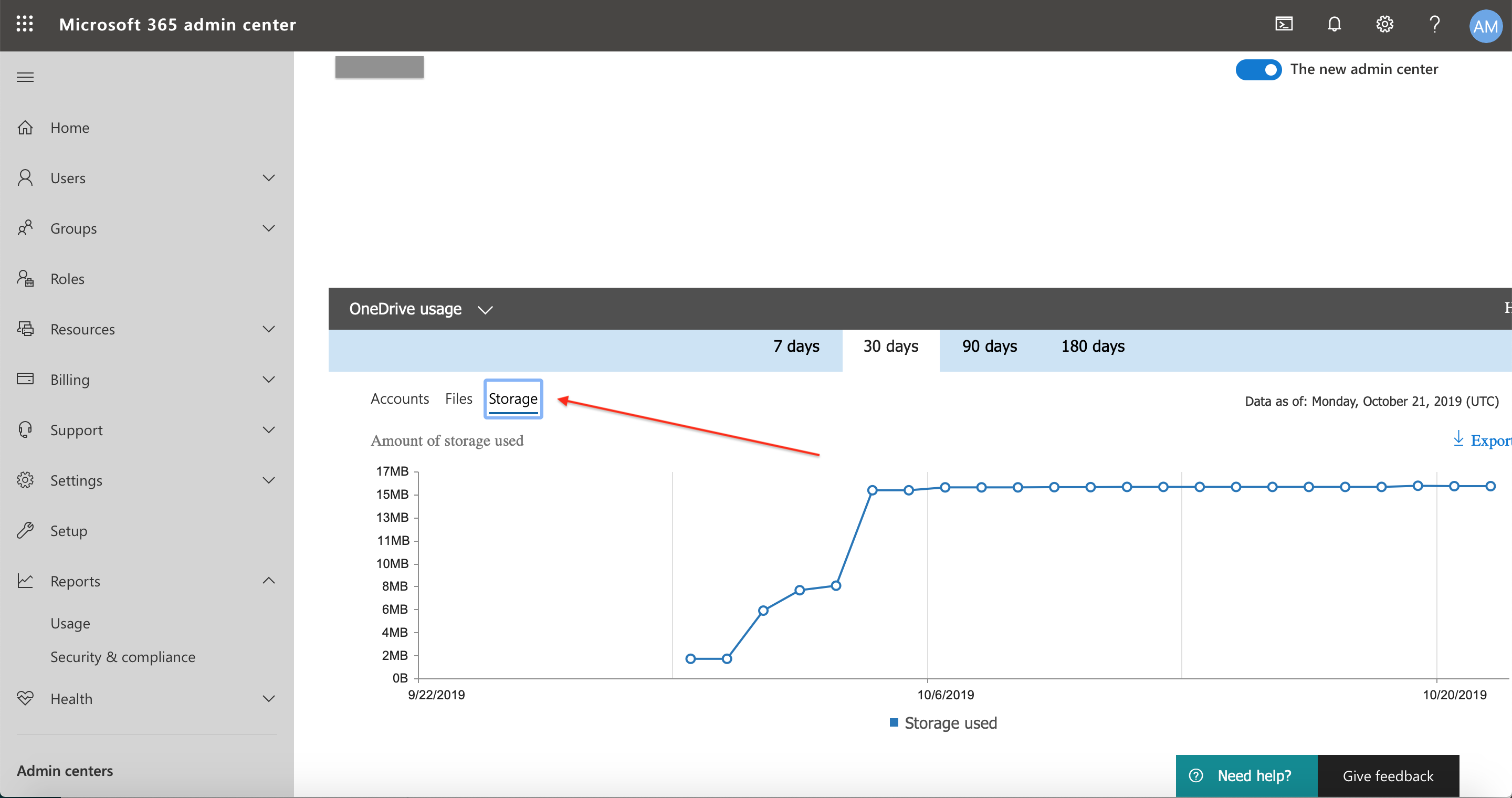 3. SharePoint sites usage (including Group and Teams Sites) can be viewed in a similar way in SharePoint -> Site usage report.