Afi partners can manage billing and subscribe new customers in Afi Partner Portal at https://portal.afi.ai. To get access to the portal you need to sign up at https://portal.afi.ai first.
To subscribe a new customer you need to:
1. Install Afi application on the customer's domain (see the Installation Guide, it takes 1-2 minutes to complete the process).
2. Add the customer to your partner account as described in https://support.afi.ai/hc/en-us/articles/360009263439
3. Go to Licensing in the Portal and find the customer that you want to subscribe . Then press Manage button for the customer: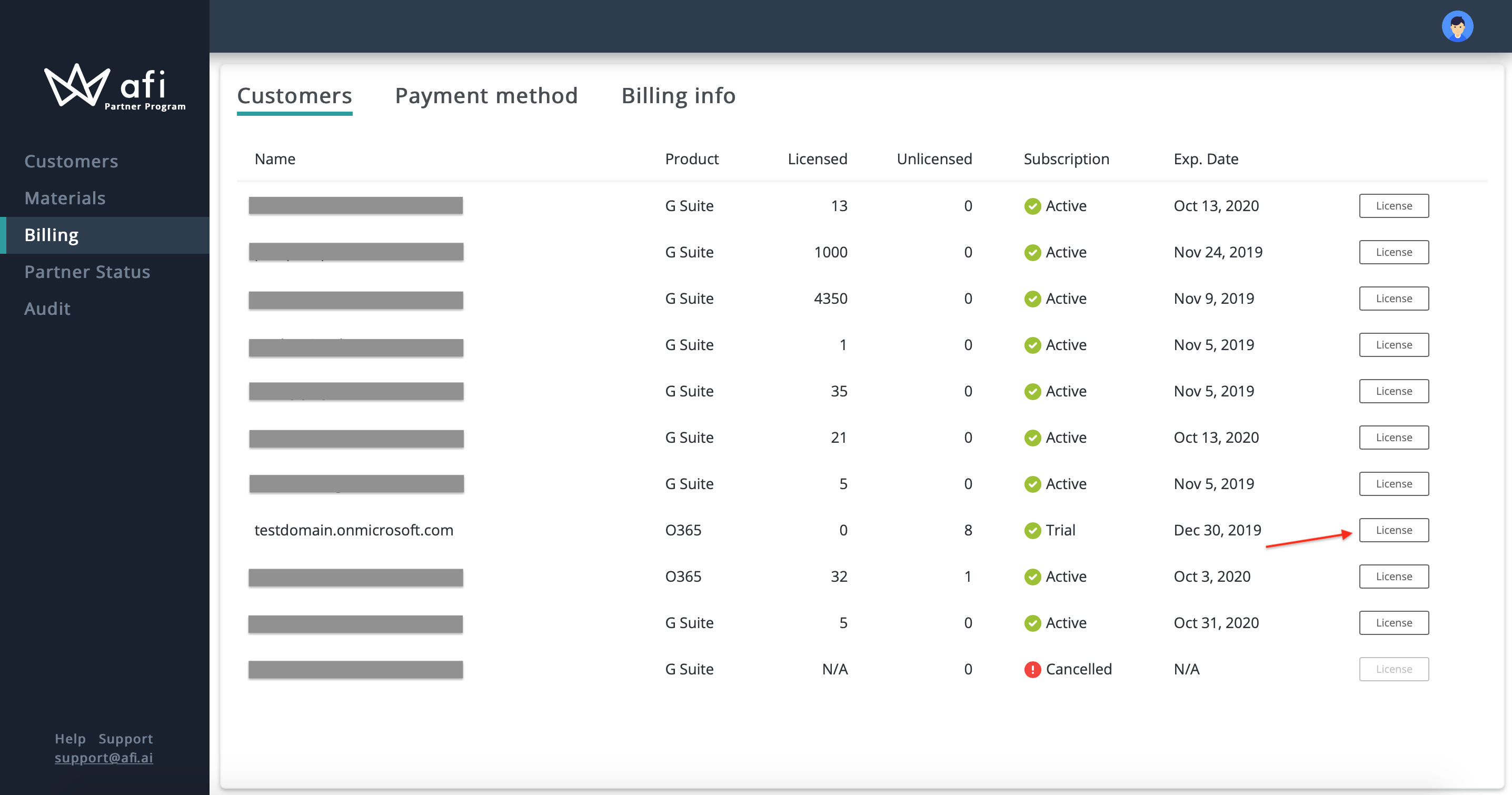 4. After pressing the Manage button you will see the subscription management screen for the selected customer. To make sure that the subscription is configured correctly please check the following items before subscribing:
a. Select the number of licenses (users). Please take into account that the specified number of licenses should be the same or greater than the number of protected users in the customer's domain. If you want to reduce the number of licenses, please log in the customer's domain and adjust the protection accordingly or ask the customer's domain admin to do so.
d. Press 'Subscribe' to activate the subscription. If you selected a credit card as your payment method then Afi billing system will try to charge the card immediately. For the invoice payment method, you will receive an email invoice and payment instructions in one hour after subscribing.