In Afi service user can download backed up Office 365 data locally in widely adopted portable formats - PST (Outlook Data file) for Mail, Contacts, Calendars and ZIP for Drive data. Also Mail can be downloaded in EML format which is convenient for checking individual emails.
To download data from specific User:
Locate this User in resources list on Protection screen
Go to resource's backup by clicking on Recover button
Select backup snapshot via calendar data picker (by default, latest backup is selected), then choose items to download, click Download button, review download options in prompted dialogue and launch download. Also you can download the whole mailbox or drive by selecting corresponding checkboxes in Download dialogue.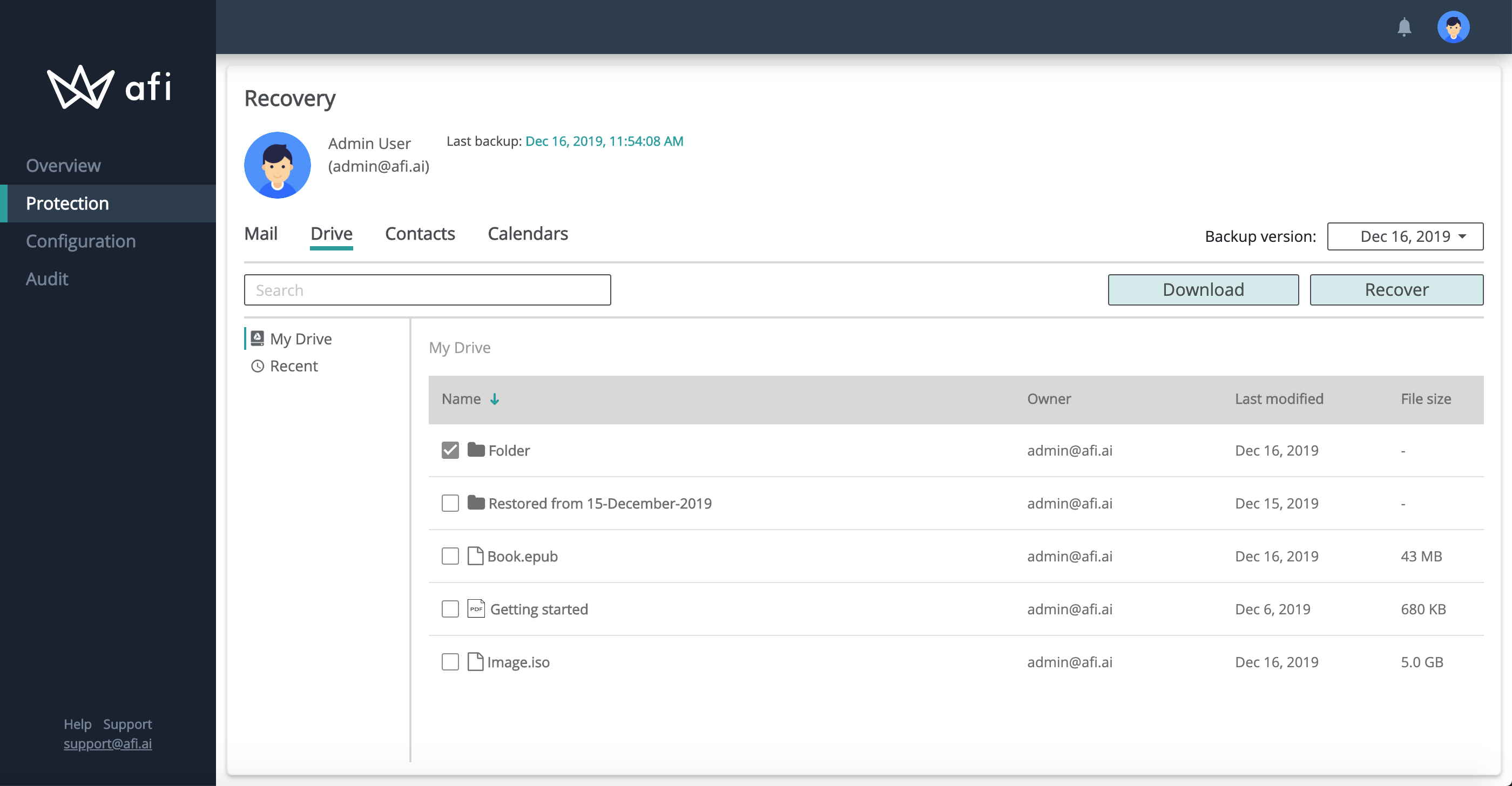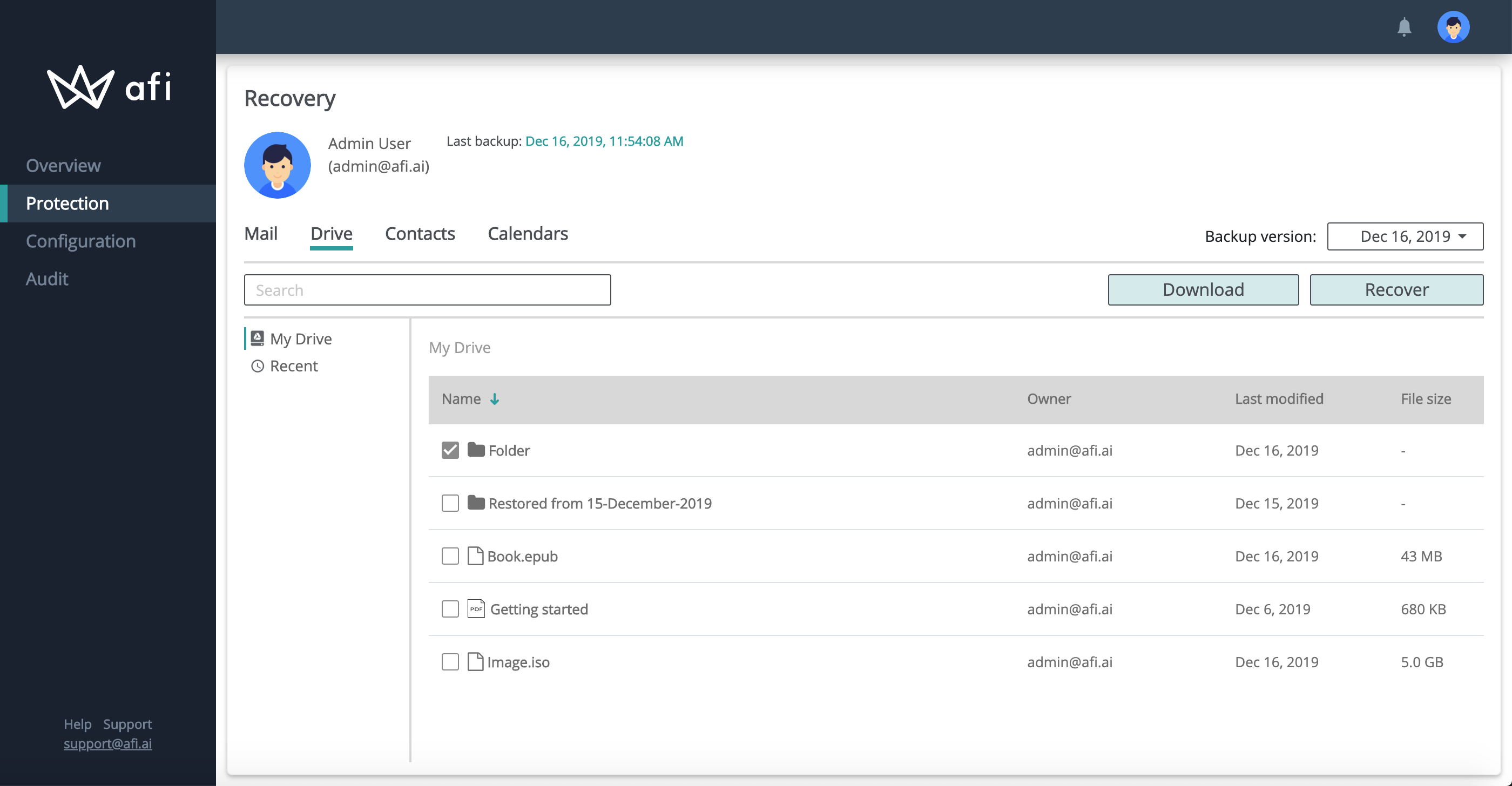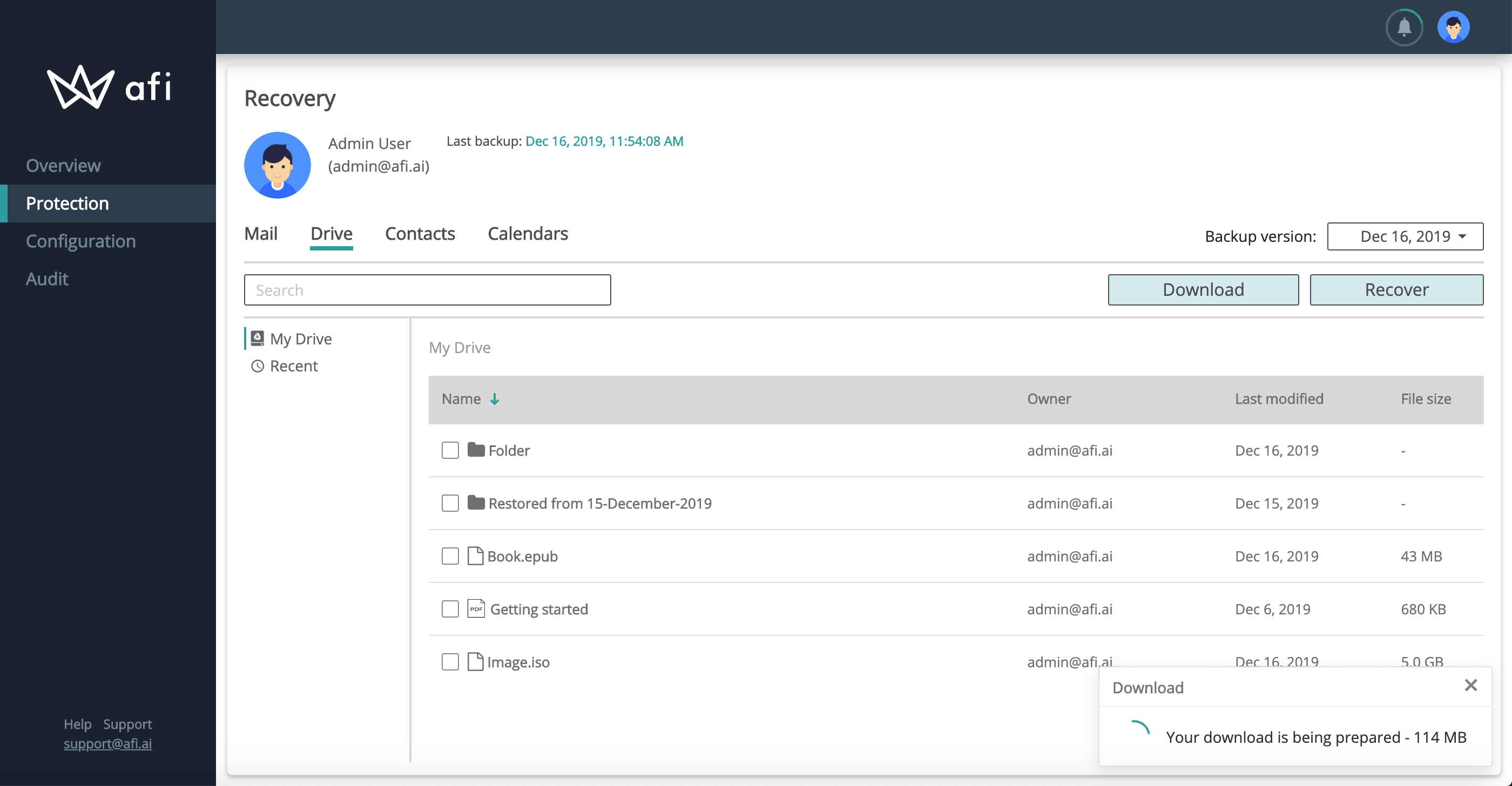 Small downloads are usually completed immediately, otherwise if download size is large enough the service will show pop-up indicating download preparation progress in the bottom-right corner of the screen. Afi application automatically detects when download is finished and launches browser download to your local device. If download takes a lot of time to prepare you don't need to wait until it is finished - you can log in Afi backup panel later, locate your data export task in Audit -> Tasks tab, open details and click on Download button inside to download exported data.