Afi partners can manage their customers' domains in Afi Partner Portal at https://portal.afi.ai. To get access to the portal you need to sign-up at https://portal.afi.ai and go through (a very short) verification process.
To add a new customer you (or your customer's admin) need to install Afi application on the customer's domain (see the Installation Guide, it takes 1-2 minutes to complete the process). After that you can add the customer account to the Portal by following to 2 steps:
1. Get Afi Customer ID. You will need to have Admin access to customer's Afi application, or ask for their help to get the code. Afi Admin user needs to log in the application and copy the ID from Configuration --> Service tab.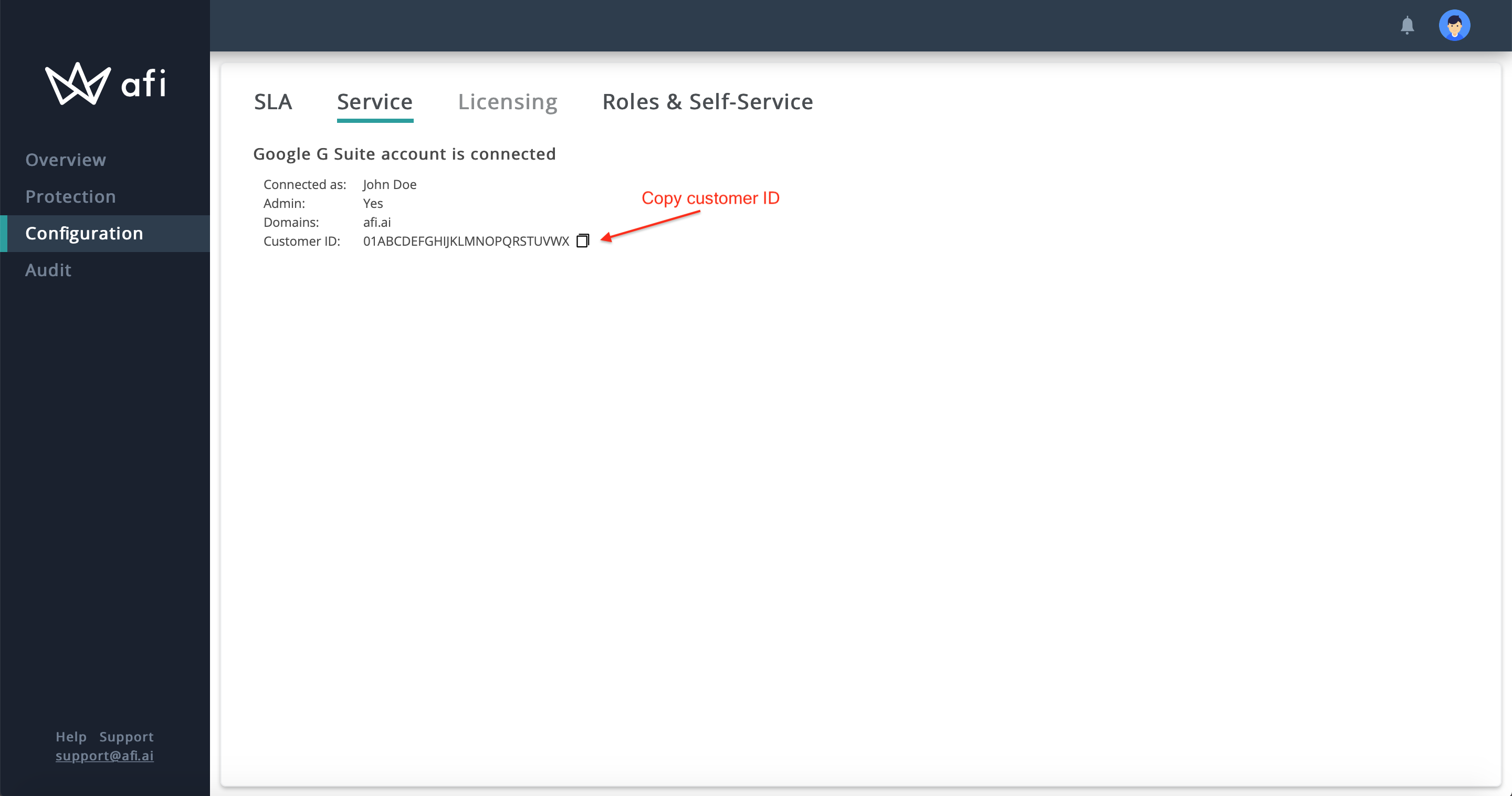 2. Log in Partner Portal and add the customer using the ID: