This article explains how to configure Afi audit log ingestion in Splunk or in a similar SIEM system. Audit log export is configured at the Configuration → SIEM tab and includes all audit events for an Afi organization account as well as its child tenants/organizations.
The following destination channels for log ingestion are supported:
Splunk HTTP Event Collector (HEC)
Webhook (suitable for an arbitrary SIEM system accepting events though webhook)
MS Teams
Slack
Audit log export in Splunk
While Splunk HEC relies on webhook events, Splunk requires an authentication token to be sent along with an event. To create a collector and a token and then set up an integration with Afi, please do the following:
Step 1 - Go to Settings → Data Inputs → HTTP Event Collector in Splunk admin panel and enable HEC by setting All tokens to Enabled in Global Settings. Also choose _json as default source type as Afi sends audit events in JSON format.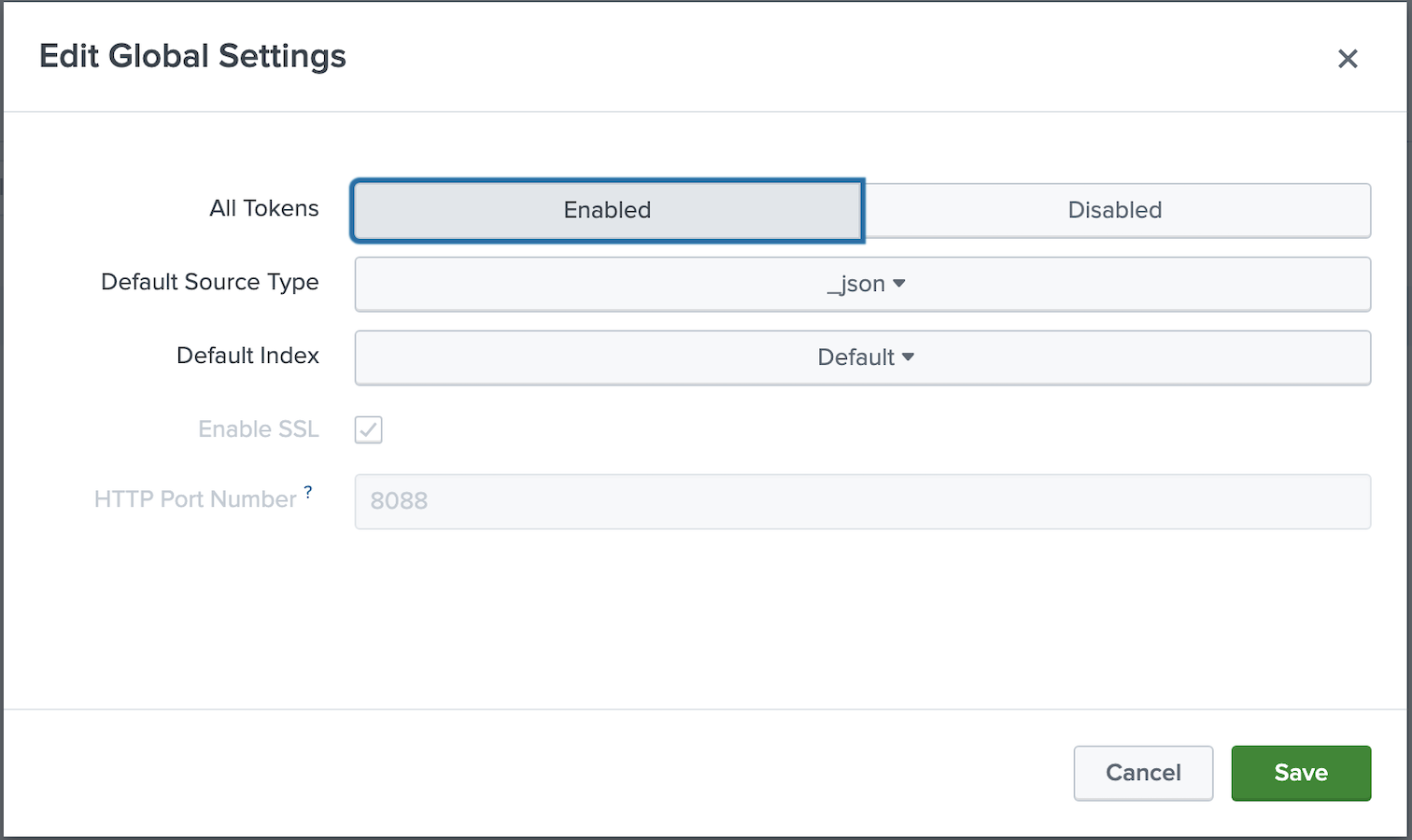 Step 2 - Create and copy a new HEC token by clicking on the New Token option (please make sure that Enable indexer acknowledgement option is unchecked).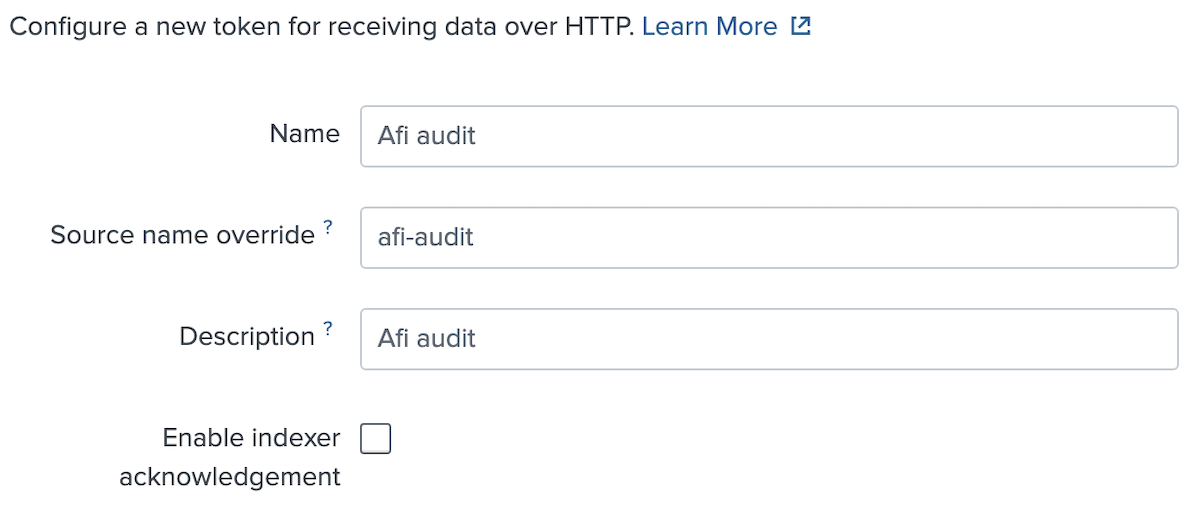 Step 3 - Set up log export on Afi side at the Configuration → SIEM tab by selecting Splunk option and filling the following parameters:

Collector endpoint - Splunk HEC endpoint
Splunk token - token from Step 2
Event source - event source from Step 2
Source type - _json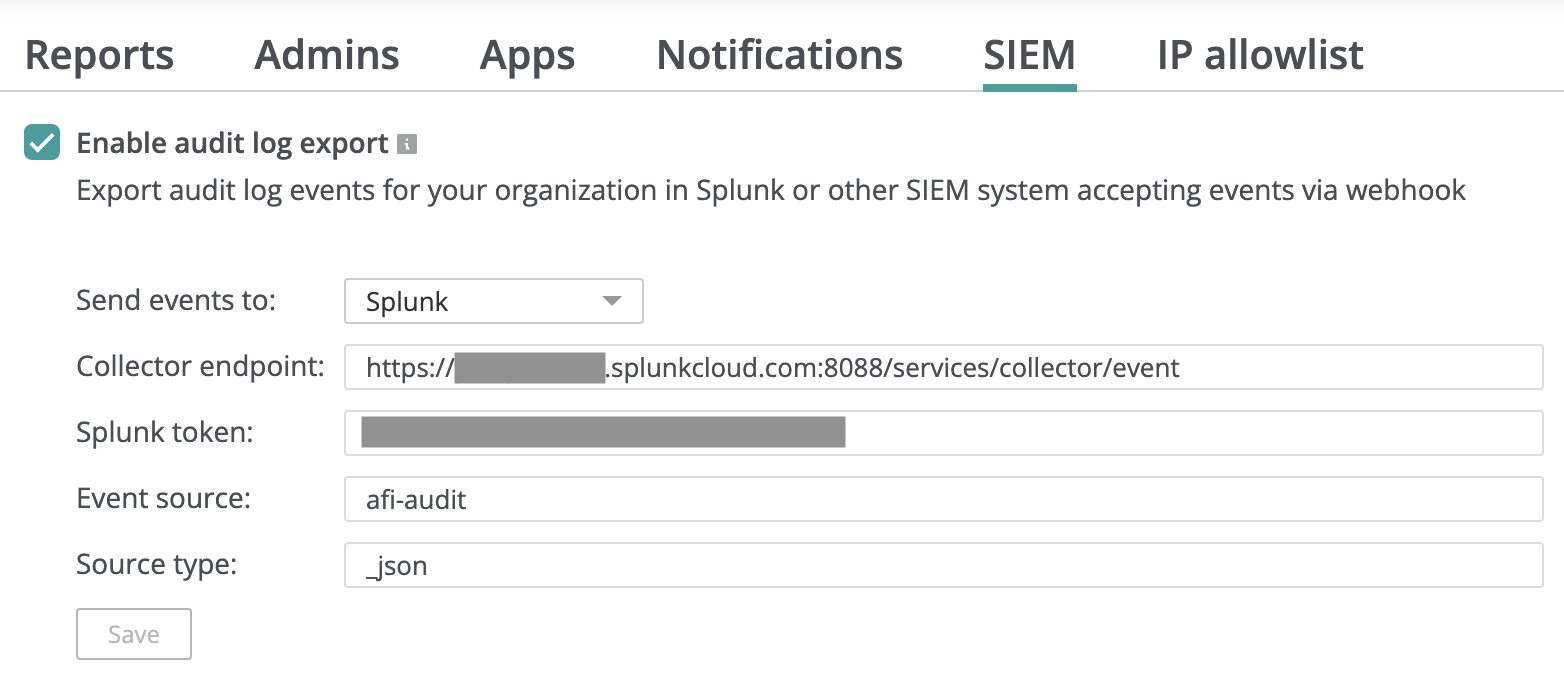 Please note that, by default, Splunk Cloud protects its HEC endpoint with a self-signed HTTPS certificate so please make sure that you have set up a custom SSL certificate issued by a commonly accepted certificate authority (CA) on the Splunk HEC endpoint.