As a part of Microsoft 365 tenant onboarding, Microsoft 365 account administrator grants Afi application with a set of permissions to access domain resources and data. In rare cases Afi needs to update the set of permissions that the application asks to provide better and more complete support of Microsoft 365 backup and recovery features. Please note, that when Afi adds permissions to the application, a new permission set is applied only to new application installations, but previously onboarded tenants still keep an old permission set and need to re-grant consent.
To re-grant consent for Afi application, please go to Service -> Settings -> Info tab and click on Re-grant button besides the Microsoft 365 admin consent label: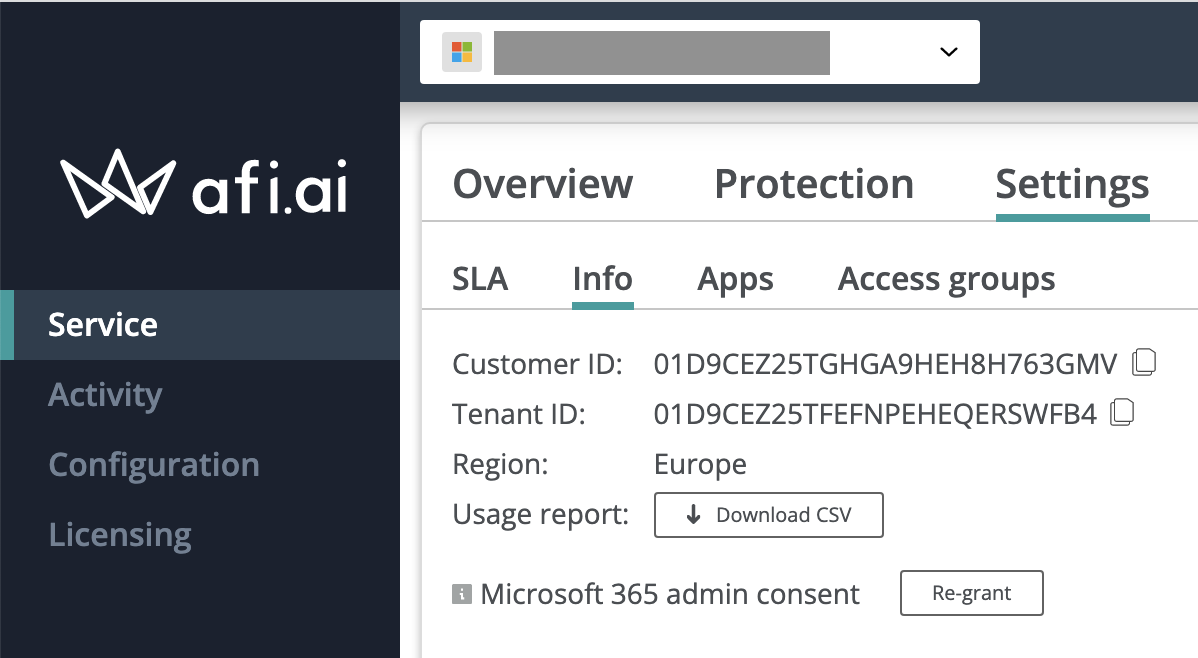 Permission change history
Here is a summary of Afi application permission changes:
Date
Permissions added
Impact
27 November 2021

Teamwork.Migrate

TeamMember.ReadWrite.All

TeamSettings.ReadWrite.All

Permissions added are required for Team channels recovery.

* If you have added Microsoft 365 tenant to Afi before 27th November 2021, please re-grant admin consent to perform Team channel recovery.